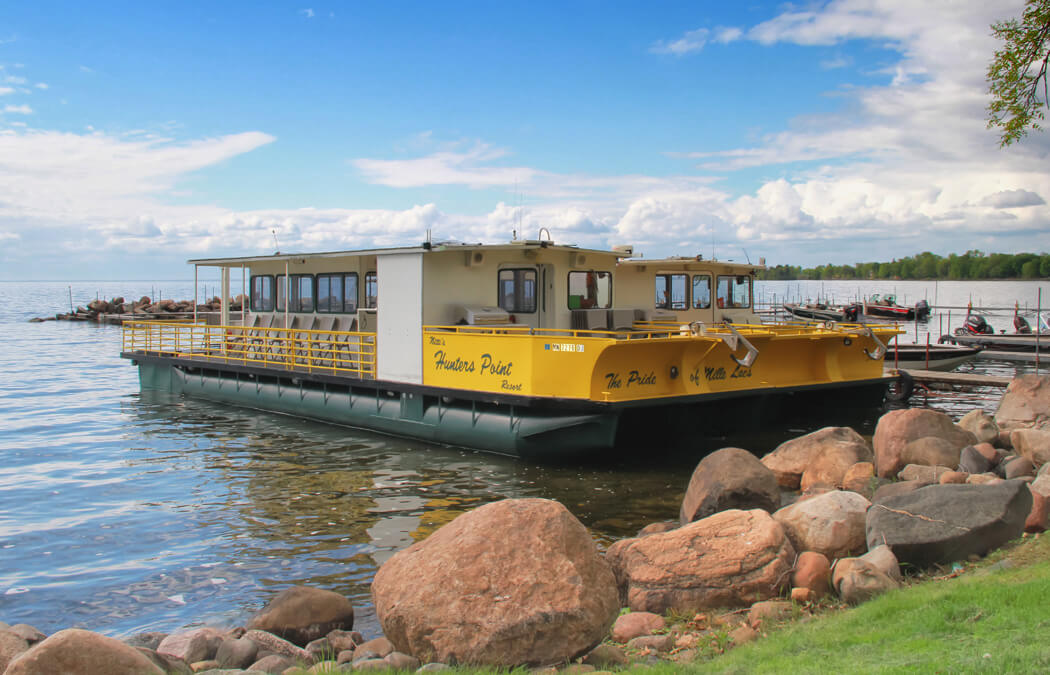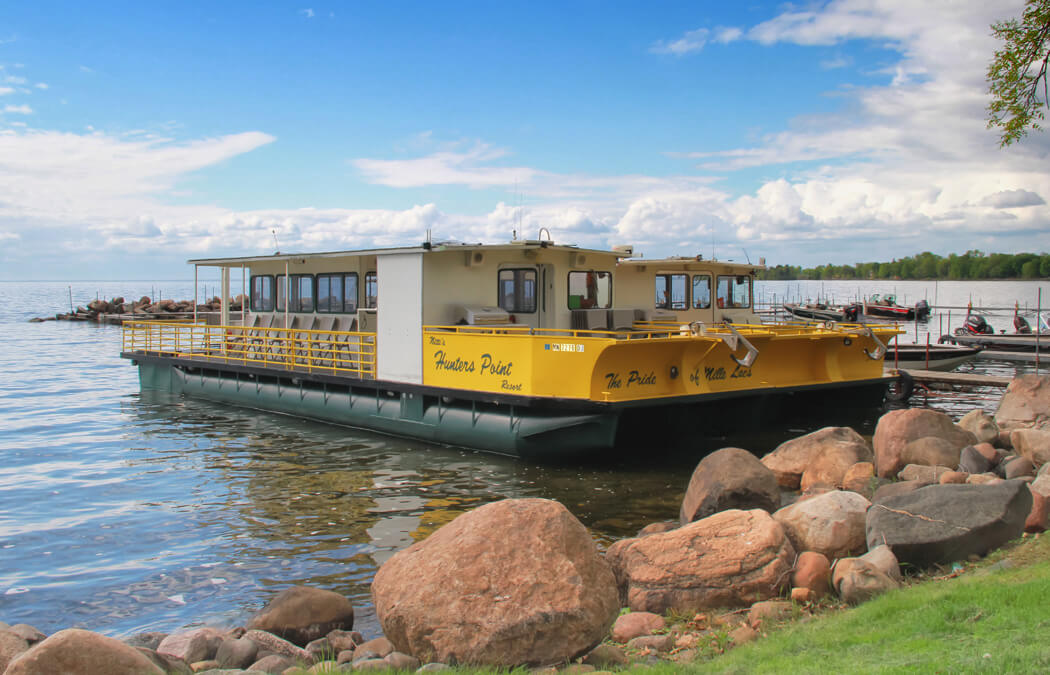 Privately charter one of our 52 foot pontoons. Launches are equipped with bathroom and gas grill. It's perfect for company and family get-togethers and can accommodate small and large groups. Enjoy a half or full day fishing excursion. All fishing equipment is provided.
* Open launch trips available most days to the public. Scheduled with a 8 person minimum. Please call for availability 320-676-3227
Launch Rate: Private Charter
4 Hour Weekends  – $625.00
4 Hour Weekdays  – $525.00
8 Hour   – $1100.00
Open Launch
Adults: $40
Open launch run most days from 8am-noon, 1-5pm, 6pm-10pm.
We must have 6 people on boat to send it out.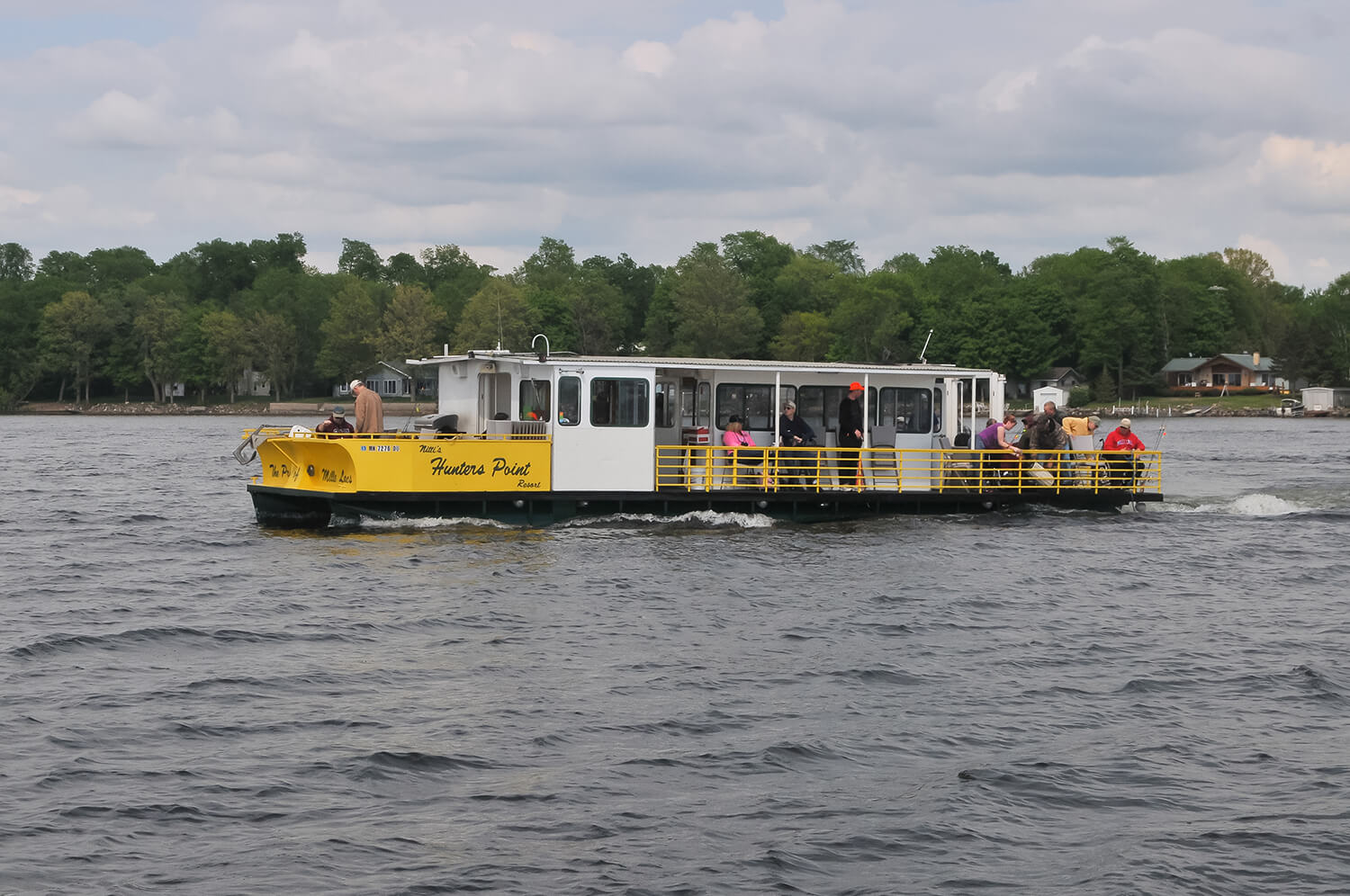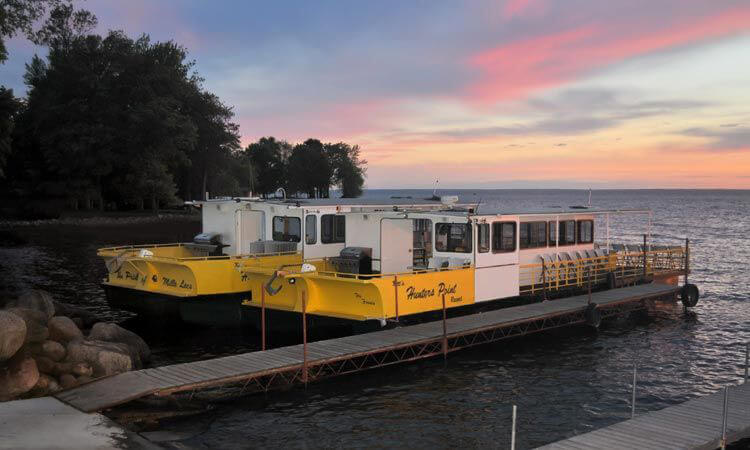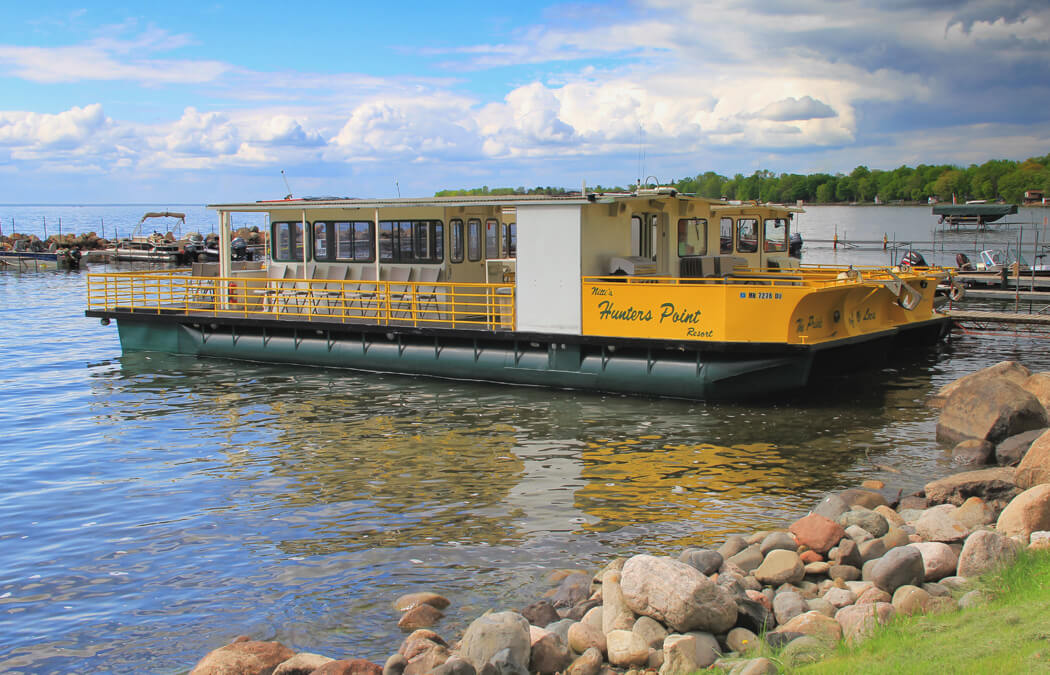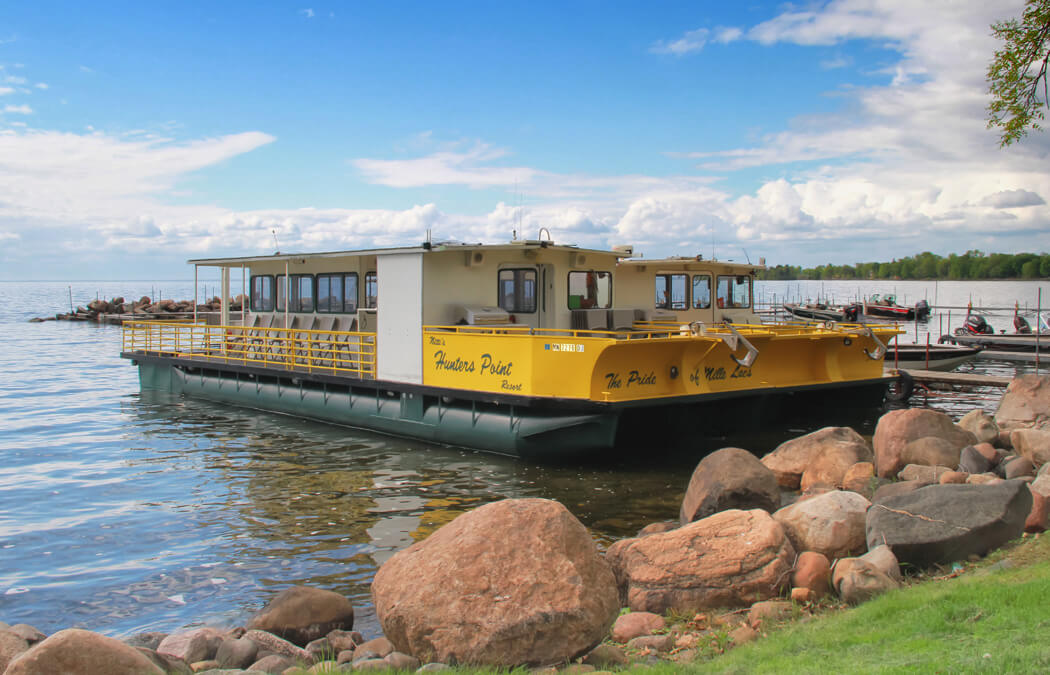 Private Charters FAQ's:

When are your charter pontoons available? 

8am-noon
1pm-5pm
6pm-10pm
or we can customize your desired time depending on day.
What size groups can you accommodate?
We can handle any size groups
Each boat holds 30 guests and we can and frequently bring in other boats to handle groups as big as 90+.
Is there an age restriction on launches?

What is furnished on the launches?

Are you able to serve food and drinks on a private launch?
Yes – we can serve food and drinks on the boat. Please contact us and we can get you pricing: 320-676-3227
Are we able to bring our own food/beverages on launches?
Yes you can bring your own food and drinks on the boat.
Do you need a fishing license on your launches?
Yes everyone who is fishing needs a valid MN Fishing License.
Share This